THE FOUR KNIGHTS' TOURS.—solution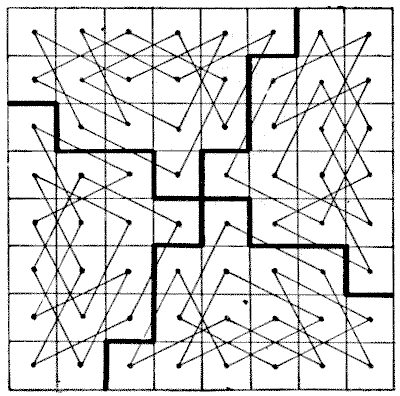 It will be seen in the illustration how a chessboard may be divided into four parts, each of the same size and shape, so that a complete re-entrant knight's tour may be made on each portion. There is only one possible route for each knight and its reversal.
click here to go to my blog.
See more interesting puzzles at http://puzzles.50webs.org